Hello Delaware, our Teen Trail Corps weekend on Oct 7-8 coincides with IMBA's take a kid mountain biking day! IMBA has chapters all over the country, including locally here with The Delaware Trail Spinners.

Through Teen Trail Corps, NICA teams have an opportunity to showcase their commitment to the trails and develop a good reputation within the local trail community. Beyond developing community relationships, Teen Trail Corps also opens up land steward relationships and provides a pathway for leagues to work with land managers in developing new locations for team practice and potential event venues.

You can read more about the TTC program by clicking the button below. Read on for more deets on our TTC specific weekend, how to connect with The Delaware Trailspinners and IMBA's take a kid mountain biking day! Interested in being more involved? We are seeking a Teen Trail Corps Coordinator. More below!

Get Involved and Join Us on Oct 7-8!
Warmly, Maria and Scotty
Teen Trail Corps weekend is an opportunity to give back to the local trails you love and ride. A few hours of trail maintenance makes a huge impact in our state and county parks. This also allows us and the community to continue to access and enjoy our local trails.

The Delaware League has a goal for every team to log at least 1 hour of trailwork on the Oct 7-8 TTC Weekend. Awards and recognition will go to teams who meet or exceed 85% of student-athlete participation on TTC Weekend. Head Coaches will keep track of the hours and submit those in Pit Zone.
Reach out to the local park manager or volunteer coordinator to set up a trail maintenance project. It can be a simple trimming back overgrowth on the trails. Not sure who to connect with? Email maria@delawaremtb.org and we will connect you. The handy button below will also automatically open up your email.

Please take photos and share them using #TeenTrailCorps and the IMBA hashtag, #TKMBD.
IMBA Take a Kid Mountain Biking Day
IMBA chapters across the country have teamed up with NICA this year to put on some incredible #TKMBD events. From engaging youth in trail work days with land managers and NICA's Teen Trail Corps; to trick-or-treating-on-two-wheels; to group rides, pot lucks, and mountain bike games, the sky's the limit for how and where to take a kid mountain biking. Click the button below to find out more!


As NICA families, you know the importance of having safe and well-maintained trails to ride on. Trail Spinners is committed to ensuring that our local trails are in great condition for all riders to enjoy. They work closely with land managers and other local organizations to ensure that trails are sustainable and meet the needs of our community.

But Trail Spinners can't do it alone! They rely on the support of volunteers and donors to keep their work going. Click the button below to find out how to get involved. Trail Spinners is our local IMBA Chapter!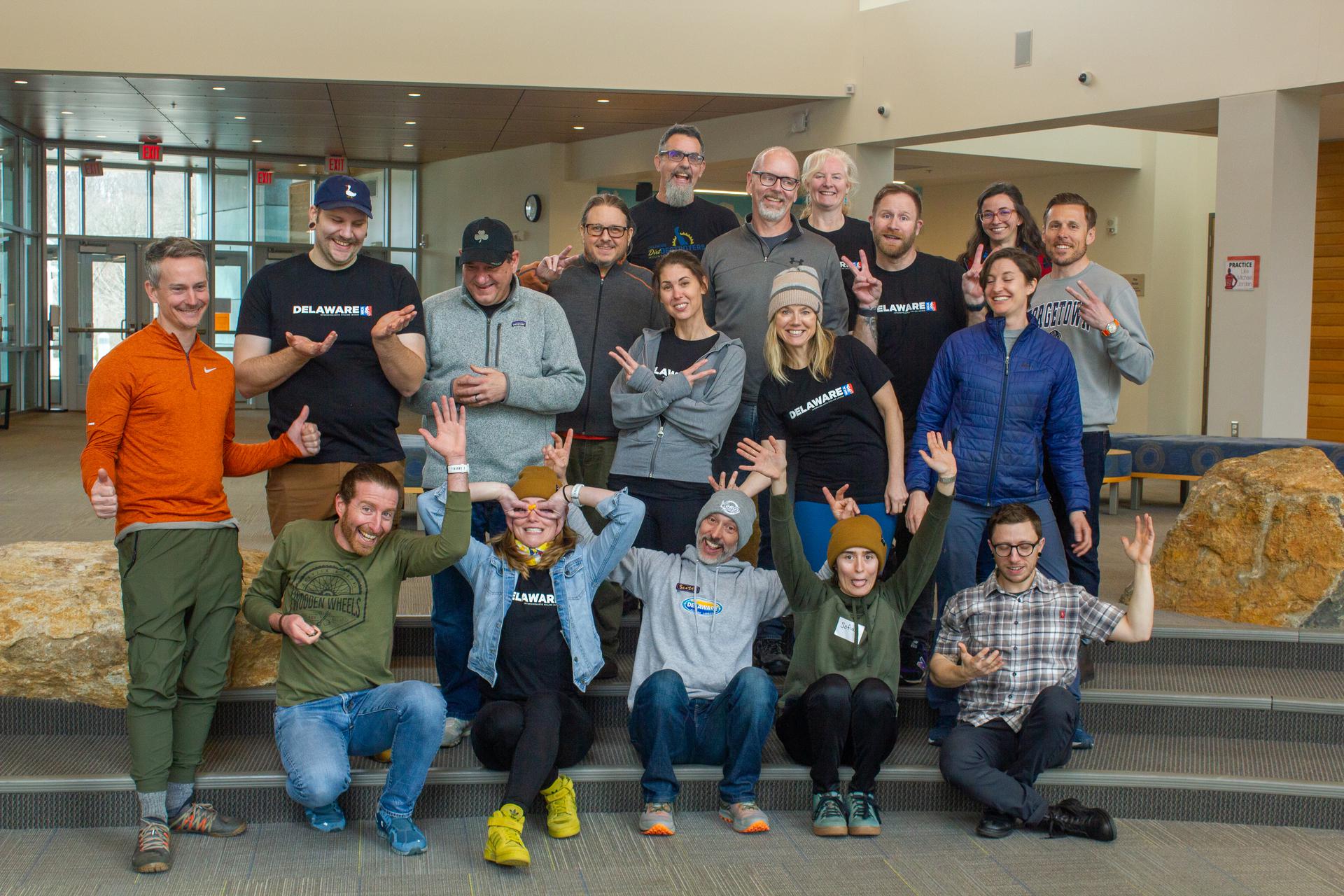 TTC is designed to inspire and provide exposure as a gateway for NICA student-athletes to enter the world of advocacy.
The Teen Trail Corps Coordinator ensures and provides oversight, development, implementation and ongoing execution of our Teen Trail Corps program. This includes coordinating with local parks, user groups and DE teams to help identify and organize trail projects. You will also serve an important role as our league liaison for giving back to our local trails. Basically, all the stuff we just highlighted in this newsletter. Is that you? Email us!
📸-Aaron Puttcamp Photography
📸-Igor Oreper
📸-Scotty Roberts
{{{ snippet "NICA_National_Footer" }}}